Invisalign Dentist
Las Vegas
Transform Your Smile with Invisalign at A Great Smile Dental in Las Vegas 89129.
Are you dreaming of a perfect smile without the lengthy commitment to braces? At A Great Smile Dental, our Invisalign patients in Las Vegas are transitioning from crooked teeth to flawless smiles without the discomfort and aesthetic challenges associated with traditional braces.
What is Invisalign?
Invisalign, with its groundbreaking technology, is revolutionizing the orthodontics world. Much like braces, Invisalign corrects teeth alignment and bite-related issues, but it does so with reportedly less discomfort and fewer visits to the clinic. The highlight of the Invisalign journey is its virtually invisible design, allowing you to enhance your smile discreetly.
If you're considering Invisalign in Las Vegas, reach out to A Great Smile Dental to explore our treatment and financing options. We're eager to assist you in transforming your smile.
Discover the potential transformation of your smile with our before and after Invisalign visualizations!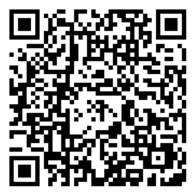 Why Get Invisalign?
Practically Invisible — Invisalign's clear aligners are specifically designed for maximum discretion.
Superior Convenience — Invisalign requires significantly fewer orthodontist visits compared to traditional braces, fitting seamlessly into your busy schedule.
Proven Effectiveness — Invisalign aligners are just as effective as braces in straightening teeth, correcting underbites and overbites, and addressing issues related to overcrowding.
The Invisalign Journey
Your initial consultation at our clinic marks the beginning of your Invisalign journey. During this visit, your dentist will take X-rays and create an impression of your teeth, offering a comprehensive view of your dental structure. Based on this assessment, our doctors will craft a personalized treatment plan for you. After presenting a 3-D movie that showcases your projected teeth alignment and ensuring you are happy with the anticipated results, they will proceed to order your aligners.
The application of Invisalign is a pain-free process compared to traditional braces. Using your 3D models, your doctor will design a set of nearly invisible aligners that comfortably fit over your teeth while exerting a specific amount of pressure. This is key in gradually shifting your teeth into their desired positions. As your teeth move, you'll change your aligners every one to two weeks as advised. Typically, you'll receive several weeks' worth of aligners at once, negating the need for frequent, discomforting readjustment visits to the orthodontist.
Invisalign empowers you with the freedom to enjoy your favorite foods without concern. Simply remove your aligners during meals or snacks and replace them afterwards. We also recommend taking them out while consuming beverages other than water to prevent staining. For the Invisalign treatment to be successful, consistency is vital. Your aligners should be worn for at least 22 hours a day; otherwise, there's a risk of your teeth reverting to their former positions. By removing your aligners only for meals, beverages, and oral hygiene, you'll be on the most efficient path to a perfect smile!
Post-Treatment Care
Upon completion of your Invisalign treatment, safeguard your immaculate teeth by wearing your retainers as prescribed by our dentists. This will ensure your teeth remain perfectly aligned for life!
Just like with traditional braces, the consistent wearing of a retainer is vital to prevent your teeth from reverting to their previous positions. Our Invisalign retainers are designed to be as comfortable and subtle as possible. Some patients may need to wear their retainers consistently in the initial phase. We will discuss all options with your specific needs to keep your beautiful smile after the Invisalign treatment is done.
Frequently Asked Questions
How Long Does Invisalign Take?
The Invisalign treatment duration varies per individual. Typically, the process is completed within 9-12 months. Progress differs from patient to patient, but many observe swift results with Invisalign. Rest assured, we are here to assist you in the best way possible throughout your journey to a perfect smile.
How Much Does Invisalign Cost?
The cost of Invisalign is comparable to that of braces. Your insurance plan may cover a portion of your payment. For uninsured patients, we offer an array of financing options. Consider it an investment in your self-confidence and the long-term health of your teeth. Once they are properly aligned and no longer collide with each other, you'll enjoy the lifelong benefits and the beautiful results of Invisalign.
Is Invisalign Painful?
Although Invisalign is less painful than braces, patients may experience slight discomfort during the initial phase of wearing new aligners, indicative of the treatment taking effect. This minor soreness can be managed with over-the-counter medication and usually subsides within a few days. You'll find the discomfort diminishing with each successive set of aligners.
Will Invisalign Effect My Speech?
Invisalign aligners are designed to fit snugly and inconspicuously over your teeth. Initially, it may take a few days for your mouth to adapt to the aligners, and some patients might notice a slight lisp at the beginning. However, any impact on speech typically fades quickly.
Considering Invisalign in Las Vegas? A Great Smile Dental located in zipcode 89129 is here to help. Our proficient team has assisted hundreds of Invisalign patients achieving their perfect smile. It's never too late to get the smile you've always wanted. Reach out today to discuss your options—we eagerly await embarking on this journey with you.
Patients Love Us!

"I've been coming to Dr. B's office for almost 3 years now. I came here initially just for a cleaning but because of him and his wonderful staff I have ended up getting Invisalign to straighten my teeth and Zoom to whiten them. I love the results and keep coming back because it feels like a family here. They really care about your overall health which ties in with your dental hygiene. I would recommend this dentist office to anyone that is looking for a dentist, they will take great care of you!!!"
— Rachel E.